WELCOME TO THE
NANTUCKET ART HOUSE
The Nantucket Art House is a new luxury vacation home on Nantucket with over 5,000 square feet, 6 bedrooms, 5 full and 2 half bathrooms, a private in-ground pool, guest house, and beautifully landscaped grounds.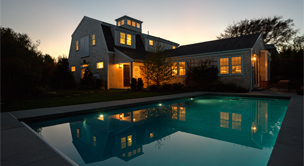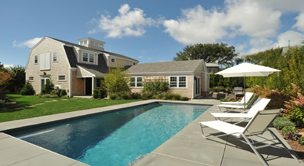 A short walk to Main Street, the property is ideal for families seeking a relaxing summer on the island.  Once the meeting place of island artists, The Nantucket Art House and Cottage have been designed with modern finishes and furniture that pays homage to its former use as the Artists Association of Nantucket. Four of the six bedrooms boast private bathrooms.  The home's modern kitchen and open floor plan is ideal for entertaining friends and family.
The Nantucket Art House is perfect for families and small groups who appreciate luxurious leisure, fine dining, and being close to all that Nantucket Island and its beaches have to offer.​​​​​​​​​​​​​​​​​​​​​​​​​​​​​​​​​​​​​​​​​​​​​​​​​​​​​​​​​​​​​​​​​​​​​​​​​​​​​​​​​​​​​​​​​​​​​​​​​​​​​​​​​​​​​​​​​​​​​​​​​​​​​​​​​​​​​​​​​​​​​​​​​​​​​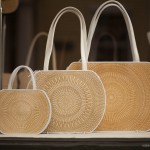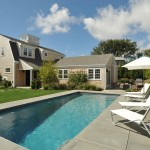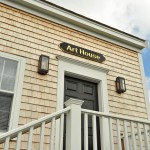 Experience all that Nantucket has to offer during your summer vacation at the Nantucket Art House.
FEATURES
6 Bedrooms
5 full + 2 half Bathrooms
Central Air
Gas Fireplace
5 TVs
Ping Pong & Air Hockey Tables
Sonos Sound System
Wifi
Outdoor Shower
In-ground Pool
Outdoor Kitchen
Beautifully Landscaped Grounds
Message from our Team
We would like to thank the Nantucket craftsmen for their attention to detail and working tirelessly to blend modern design with the timeless beauty of Nantucket.  We know our guests will enjoy discovering the many exquisite features of this home during their stay.
– The Nantucket Art House Team
Guest from San Francisco
We loved the Art House - beautiful place to celebrate friends and family and enjoy Nantucket. What a fantastic two weeks! Thank you!
Guest from Boston, MA
A great trip to the Art House with great friends. Hope to be back next year.
Guest from Wellesley, MA
Many thanks for a tremendous Christmas Stoll. The house is wonderful.
Guest from Jersey City, NJ
So many lobsters rolls, but so little time! Great House!
Guest from Greenwich, CT
What a beautiful house! A great time in a fantastic spot.  To many more.
Guest from New York City, NY
We had a great time. Your house is lovely!
Guest from Philadelphia, PA
Great, great week! Perfect Beach House. Love this location to town, Stop & Shop, Chicken Box, beaches, etc. We will be back.
Guest from Charlotte, NC
We had a wonderful time staying in this amazing house. Great weather for swimming in the pool.  We can not wait to come back to the Nantucket Art House next summer!
Guest from Lexington, KY
We had an amazing time. 'Time is the least thing we have.' Ernest Hemmingway.